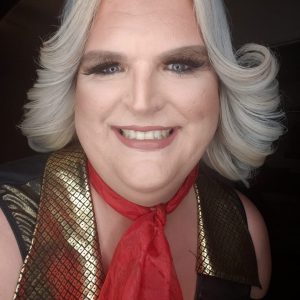 Greetings everyone, I am glad you are visiting.
I am new to the studies of the Alexandrian Tradition, and both honored and happy to be a part of Twisted Oak. I started my spiritual path when I was 19 when I started my interest in Tarot and the paranormal.  Then, when I moved to Orlando, I set foot in Dragonwood to buy my first two books. I remember meeting both Hillary and Ken Moonwalker, and I have to say his words still ring true today. He told me I was going to be a witch. Hillary would guide me to my first studies where I was learning about Faery Tradition Witchcraft, and it was here that I set foot in my first coven studies.  I am so excited to learn more about Alexandrian Tradition and growing with my new family.
My Future goal, besides growing with Twisted Oak, is to one day open a spiritual retreat, where I want to help teach future teachers, (Reiki, Deep Breathing, etc.), and help those who need any sort of holistic healing when it comes to depression or addictions.